We work to offer the most innovative solutions on our boats. Firstly, by taking comfort to the next level with a continuous and wide stern platform that enhances the yacht's aesthetics and improves its functionality. At the same time, thanks to a strategic structure, we created volumes that cover the outboard engine and allow the user to enjoy a delightful additional sundeck while enhancing passenger safety by moving the engines tails away from the bathing area.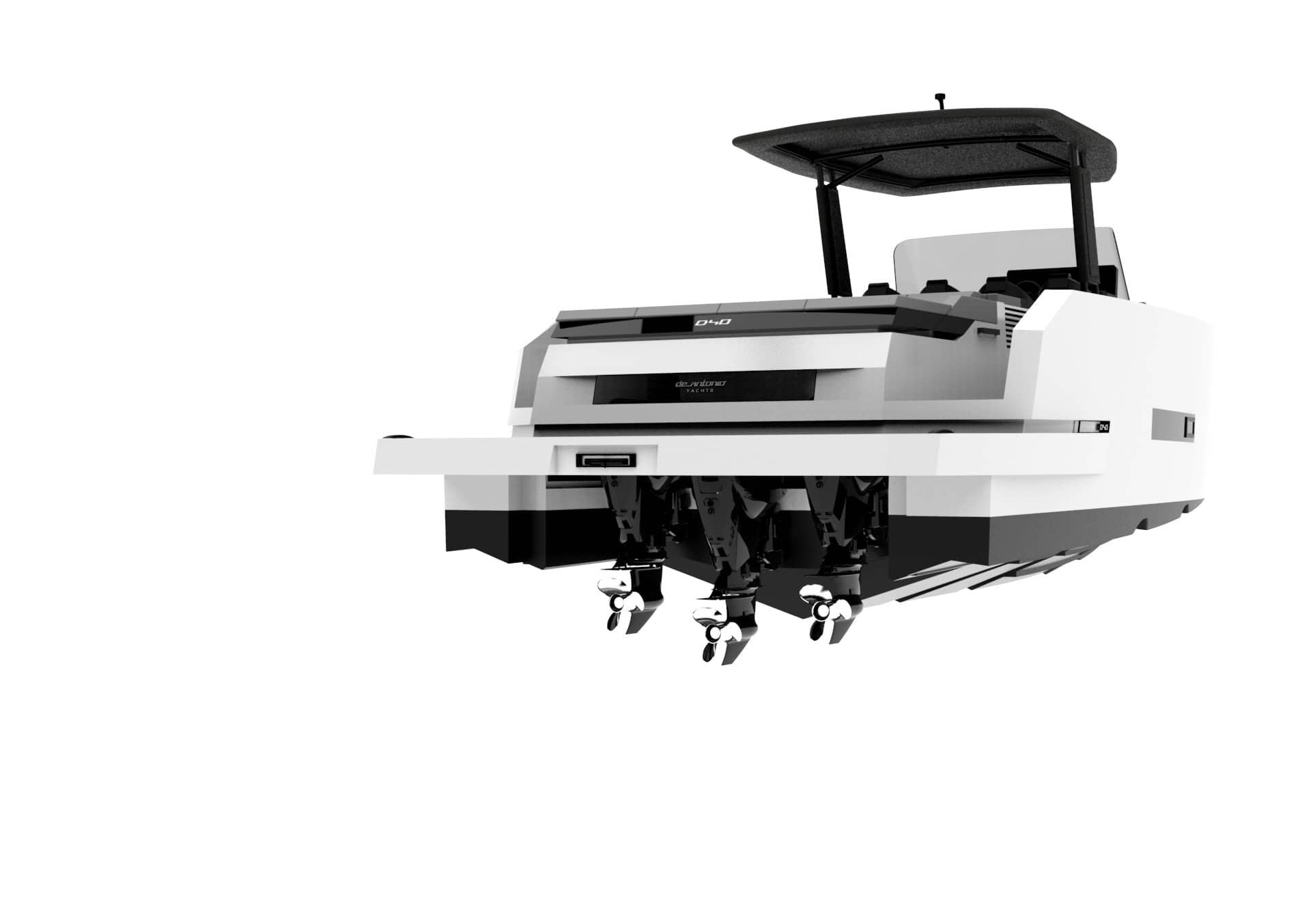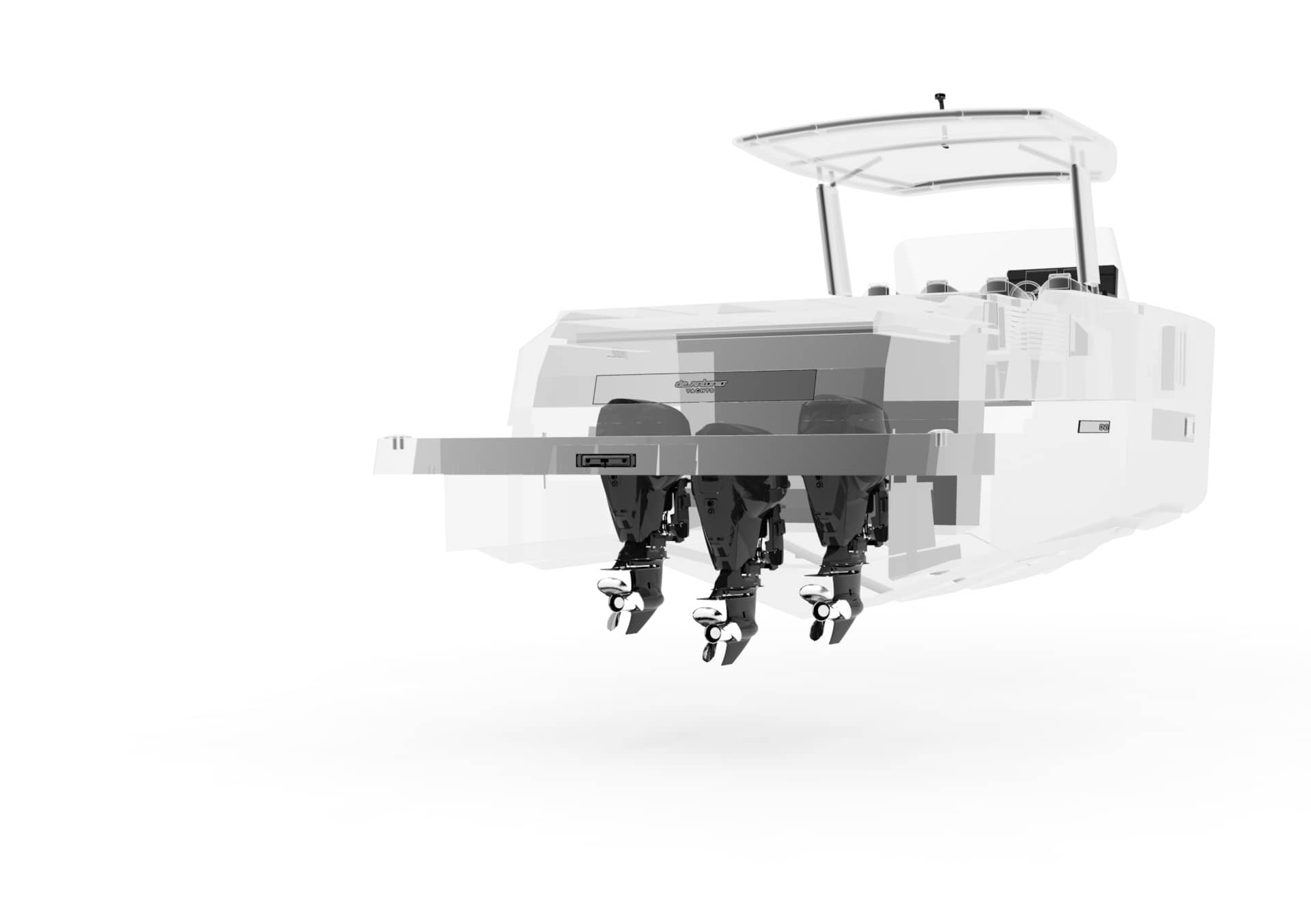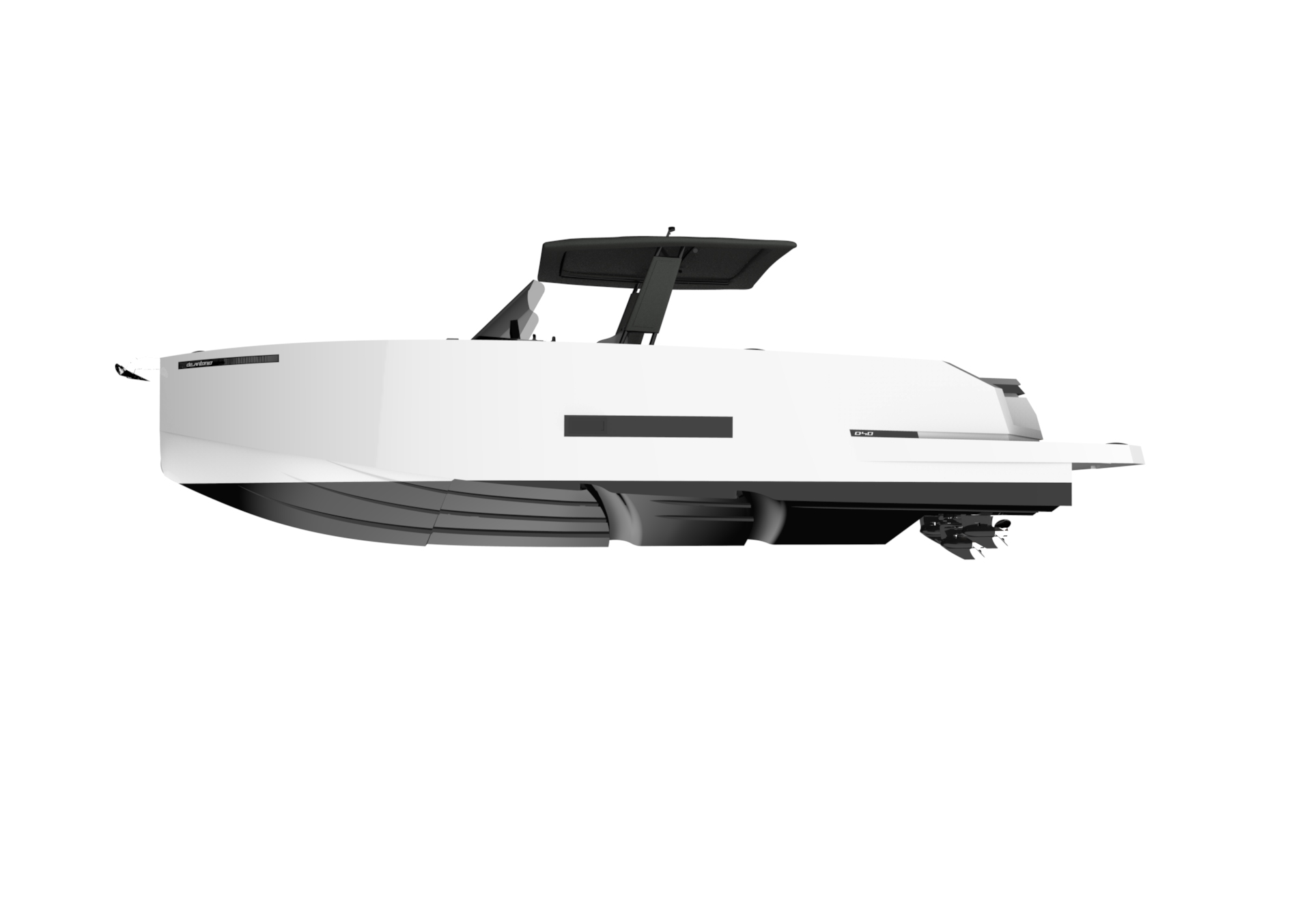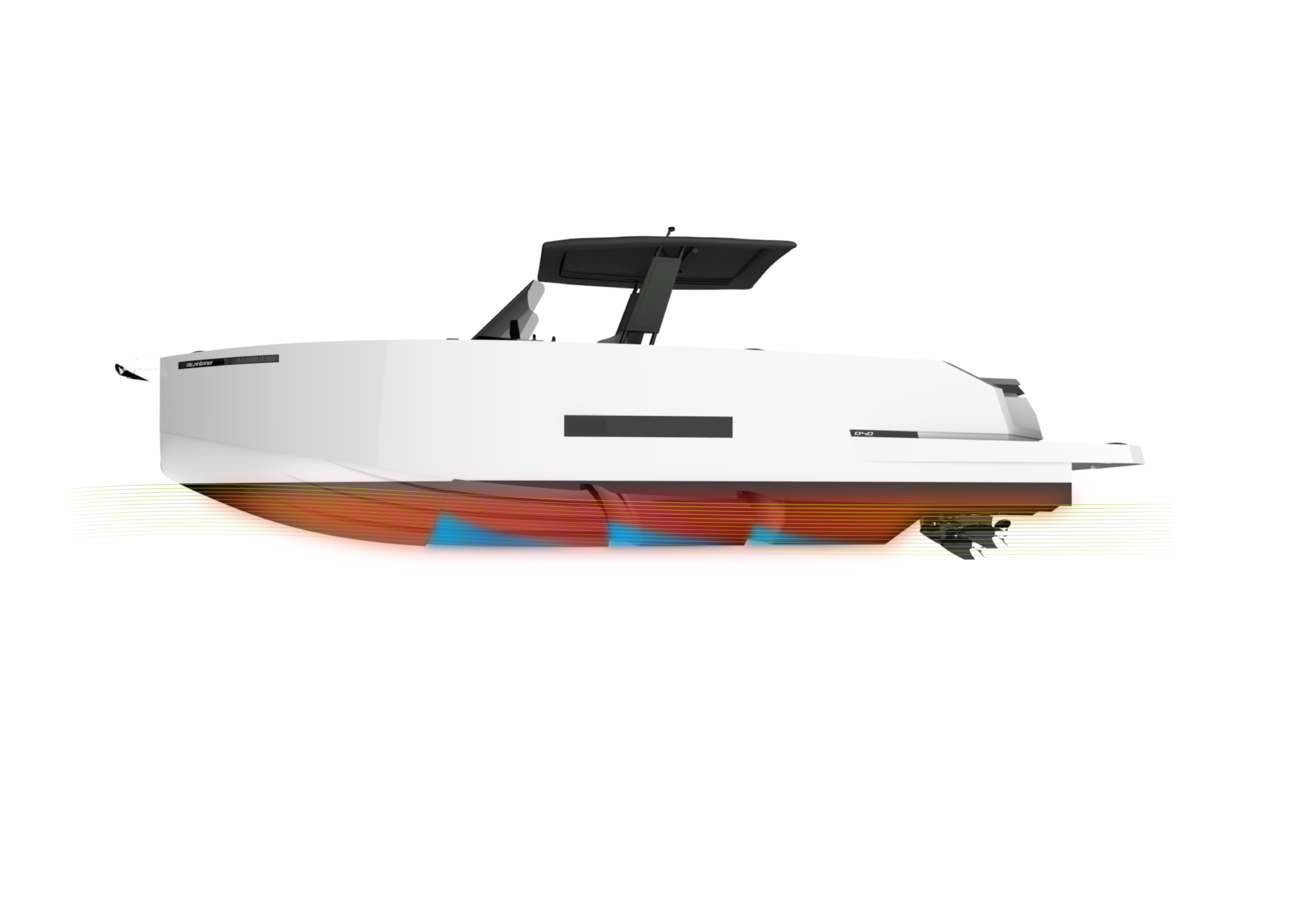 Hydrodynamics is one of the most relevant features of our boats, creating our exciting driving sensation without compromising the best efficiency. Our technology has been awarded by the best specialists in the industry.
Our designs prioritize functionality, space, and practicality. This concept aligns with today's lifestyle.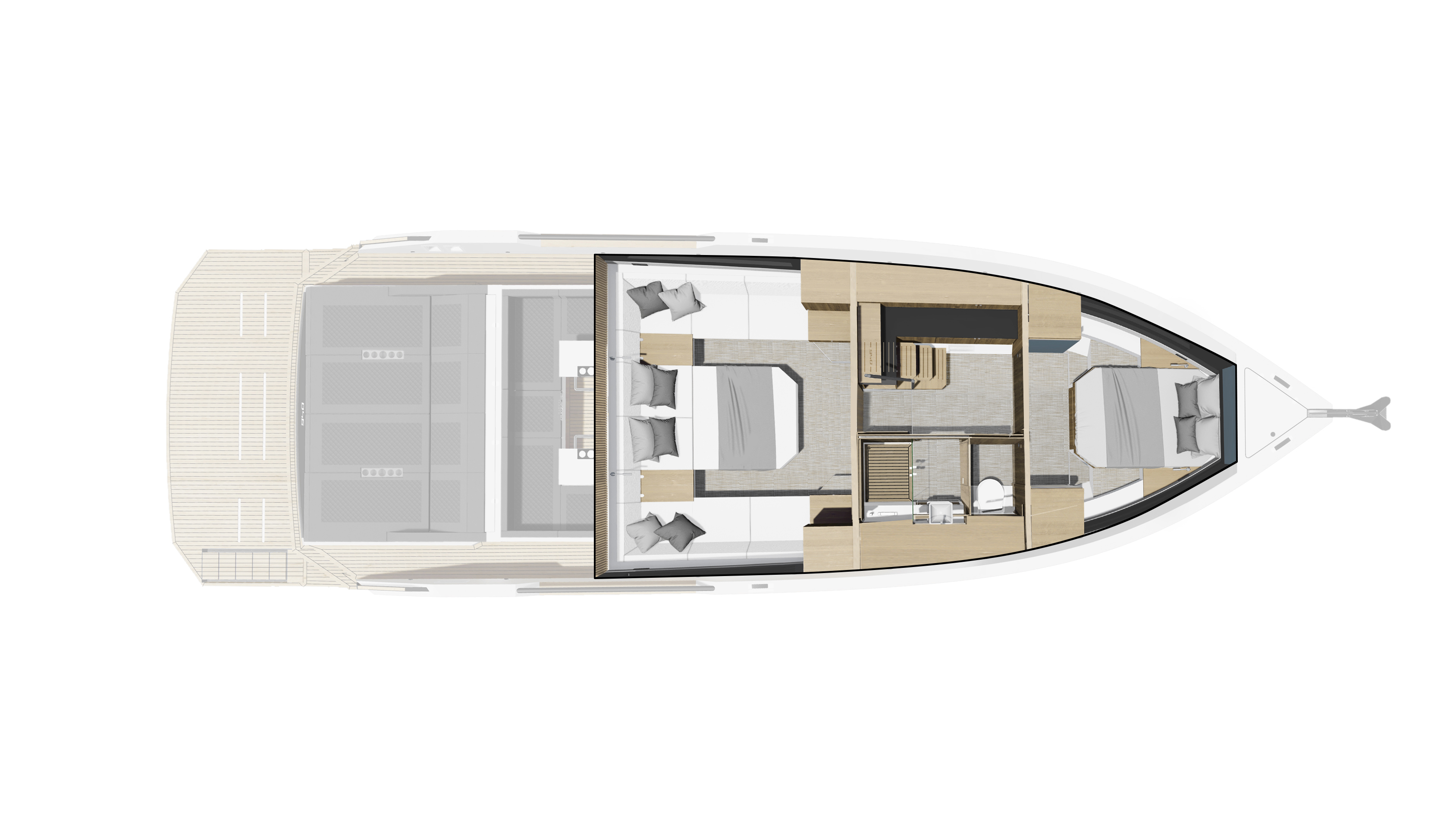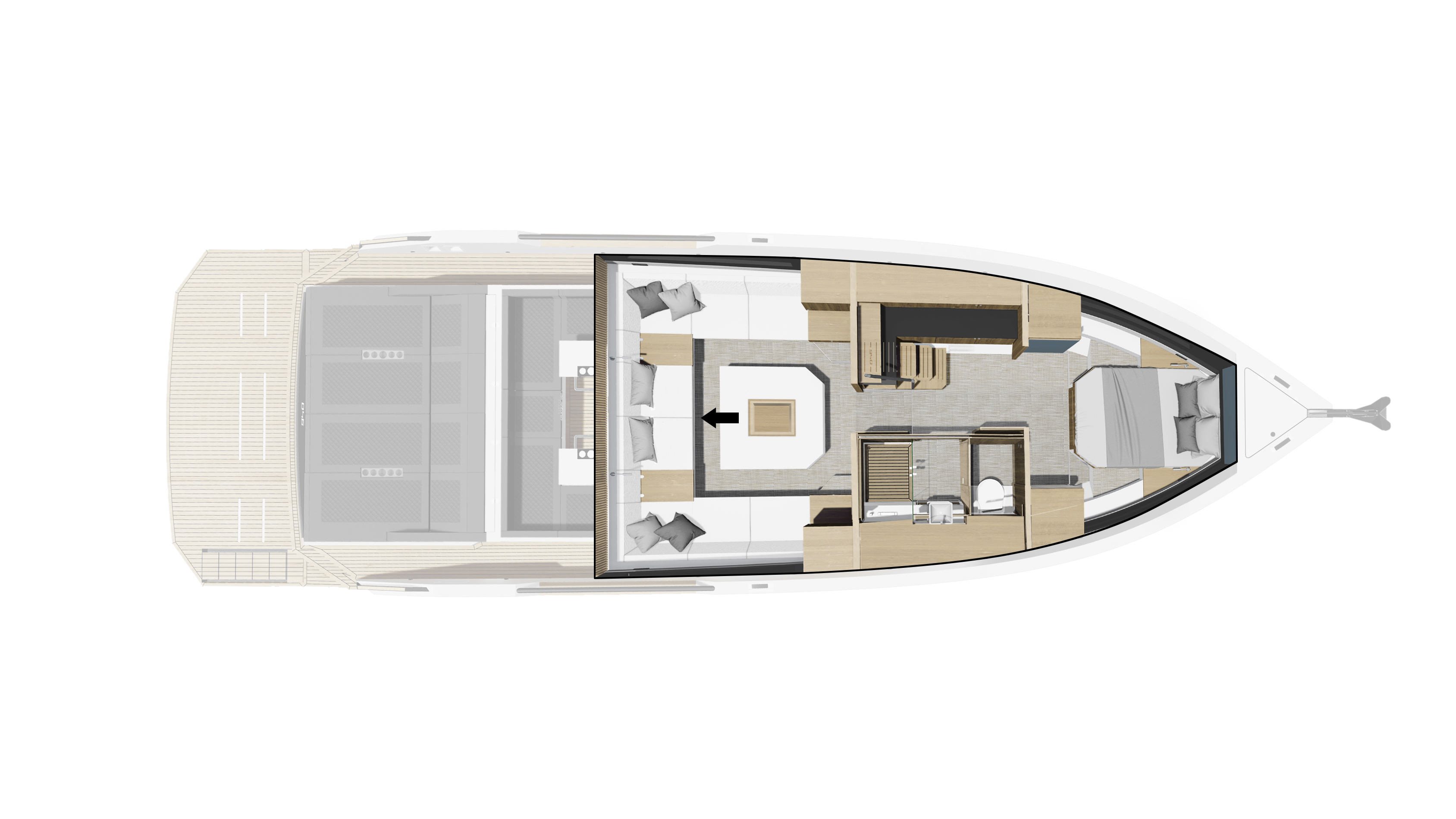 "The Spanish shipyard De Antonio Yachts is successfully playing its own role in the market for contemporary day boats. Casual styling, fluidity and powerful outboard engines characterize the openings of this brand".
"This national brand is certainly one of the most outstanding builders today. In its more than five years of existence, their boats have been nominated three times and one has been awarded with the European Power Boat of the Year (EPY)".
Nautica & Yates Magazine, Spain
"Fast, with an unmistakable design. A comprehensive range of boats from Spain that offer noteworthy performances, practical fittings and a propulsion system with hidden outboard engines."
"The Spanish yard De Antonio Yachts has made a name for itself with its distinctive range of outboard-powered craft.".
Motor Boat Magazine, United Kingdom